While some people get excited about a day out to the Zoo or theme park, those who know me will testify that I  genuinely get excited about visiting a homebuilding or renovation show – that's why I'm delighted to finally put this year's Homebuilding and Renovating Show  firmly in my diary.
I'm a frequent visitor to the show in Birmingham but in years gone by I have also attended the event in both Harrogate and London. And it's a testament to the show's expanding appeal as well as the UK's appetite for homebuilding and renovation – that Farnborough International – better known as being the home to the world-leading Airshow is for the first time hosting the extravaganza along with venues in Edinburgh, Glasgow, Somerset and Surrey.
Bring your vision to life with interior touches
It's a great place to get a whole lot of inspiration, know how or even advice all under one – very large roof.
You can get to know the next big housing or interior trend or even get a question answered with special drop in events including Ask An Architect, Ask A Builder and even Ask an Expert on design or interiors. The advice centres are a great place to get your questions answered so why not get the most out of your visit by being prepared and take any plans you have or questions at the ready. And don't  forget to book your slot early!
Tomorrow's technologies uncovered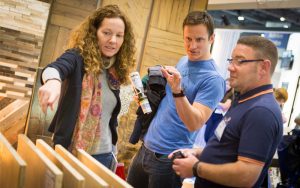 If you have a renovation or build project that you are due to start, then it's worthwhile visiting to get ideas of what new technologies are on the market – whether it's new underfloor heating systems, timber frame suppliers, or sustainable products – they'll be a stand for everything you need to consider – as well as some you won't have!
And, if you've completed your build and are looking for interior finishes, you'll find lots of inspiration for every room. From kitchens to bathrooms, wet-rooms, orangeries, cloakrooms and conservatories there's inspiration at every corner.
And if you like demos and presentations then you'll be spoilt for choice – how about a one to one consultation with Tim Pullen – touted as the best in the low energy business – to get the expert eco advice you need for your project? Or perhaps you just want to extend your home and want to add space and value? There are seminars on planning permission, design inspiration to add the wow factor and even how to find a builder for your project.
Plan for a great day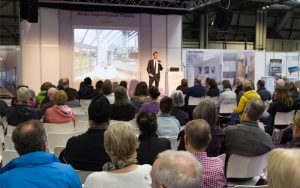 Before leaving home, check the theatre presentation times and incorporate these into your plan for the day. The times and locations can be found on the Homebuilding and Renovating Show website.
And make sure you've got you're selfie stick ready – I bumped into  TV's Ground Force presenter Tommy Walsh during one of my visits!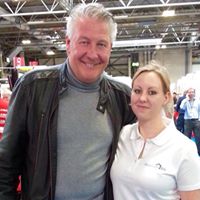 The Homebuilding and Renovating team have kindly provided a link to download your tickets for FREE (usually £12 pre-sale or £18 on the day)
Upcoming dates:
London 21 – 23 September 2018
Edinburgh 20-21 October 2018
Harrogate 2-4 November 2018
Somerset 17-18 November 2019
Farnborough 19-20 January 2019
Birmingham, NEC 28-31 March 2019
Glasgow 1-2 June 2019
Surrey 29-30 June 2019
Have a good day at the show and please say hello if you find me there or send me a selfie of your favourite bit.
Sarah
Disclaimer: This article is sponsored by Homebuilding and Renovating Show.