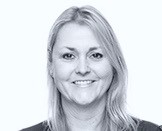 Contributor: Terri Bruce
Indirect Tax Director

Terri has been advising businesses, individuals and charities on VAT matters for nearly 30 years. She started her career as a VAT Inspector with Customs & Excise (now HMRC) before leaving to become a VAT consultant within the accountancy profession. During her career she has worked for three of the Big Four as well as other mid-tier firms.
Terri has a wealth of experience in advising business on issues such as VAT mitigation and simplification (including cash flow management). She specialises in land and property issues including the VAT liability of construction services and VAT issues involved in buying, selling and investing in commercial or residential property.
Terri prides herself on providing pragmatic and commercial advice and has assisted many businesses by providing training and support for staff involved in the day to day management of VAT and VAT systems and processes.
Terri has
contributed 13 shares