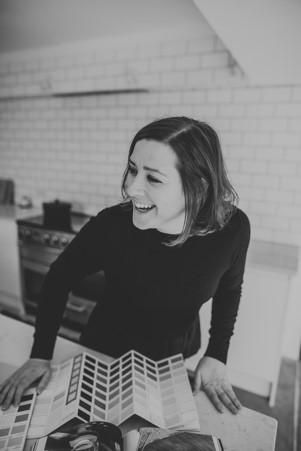 Contributor: Amy Jones
Interior Designer

Greta-Mae is an Award Winning independent Interior Design Studio based in Mid Wales, and run by me, Amy Jones. I am regularly featured in many numerous print and online publications such as Ideal Home, Real Homes, John Lewis Blog and Home Building & Renovation magazine.
Providing both residential and commercial clients in Wales, Shropshire, Cheshire, West Midlands and London with the highest quality design concepts, I love to create spaces that are unique to the owner.
Rather than being a slave to design trends, the greta-mae interior style is all about creating an eclectic, authentic selection of antique and modern furniture, lighting, textiles and art, injecting real personality into a home or commercial space.
Working with a carefully selected list of the very best interiors brands that we think fit the bill; artisans; independent suppliers (and as a lover of wandering around vintage markets on a Saturday afternoon), I am skilled at designing a scheme that works for each and every individual.
In 2019 I was awarded the Reader's Choice Award and Highly Commended for Best Renovation in the Daily Telegraph Homebuilding & Renovating Awards.
I look forward to hearing more about your project.
Amy has
contributed 1 share